EVENTS
What will you find in this page?
Well, two types of sections in chronological order. We highlight some of our events and training offered to our employees.
Under events, you will sometimes see publications about gatherings that recognize the work of our employees over the course of a year, or group activities, or local events that our team members are involved in.
It is important to us that our employees attend training and refresher workshops. So, in the training section, you will find publications, from time to time, about small, medium or whole groups of our employees coming together for learning and development workshops.
Finally, here are some short news items that will familiarize you with our company, our values and some of the causes we care about!
CAMPING LAC SAUMURE
A summer activity for employees and friends of CAMA Industries was held in camping format on August 27 and 28, 2022. The gathering took place at Camping Lac Saumure in Messine. A fun time for all! We thank the Camping Lac Saumure team for their hospitality. Are you interested in camping? Visit: https://campinglacsaumure.com/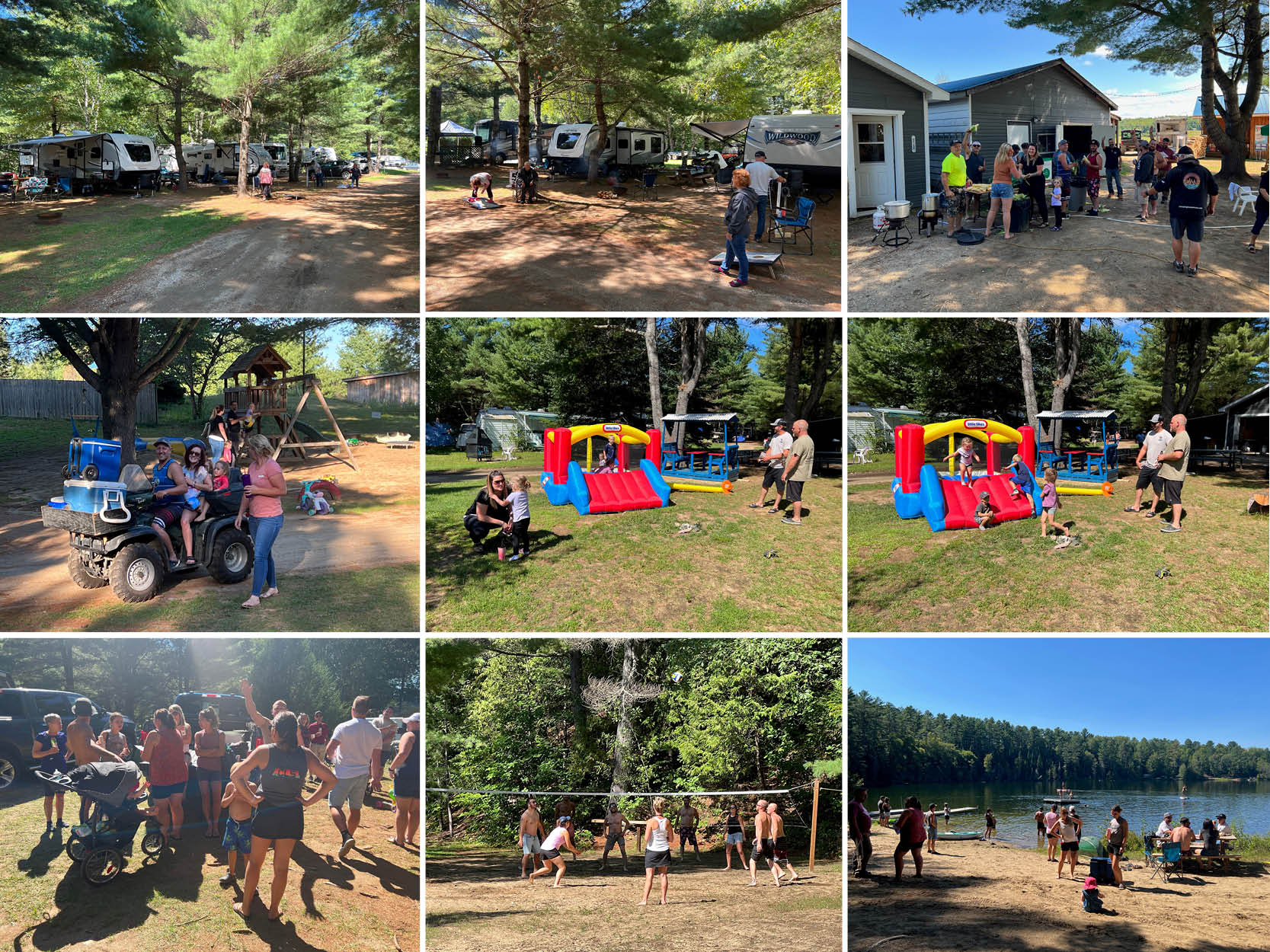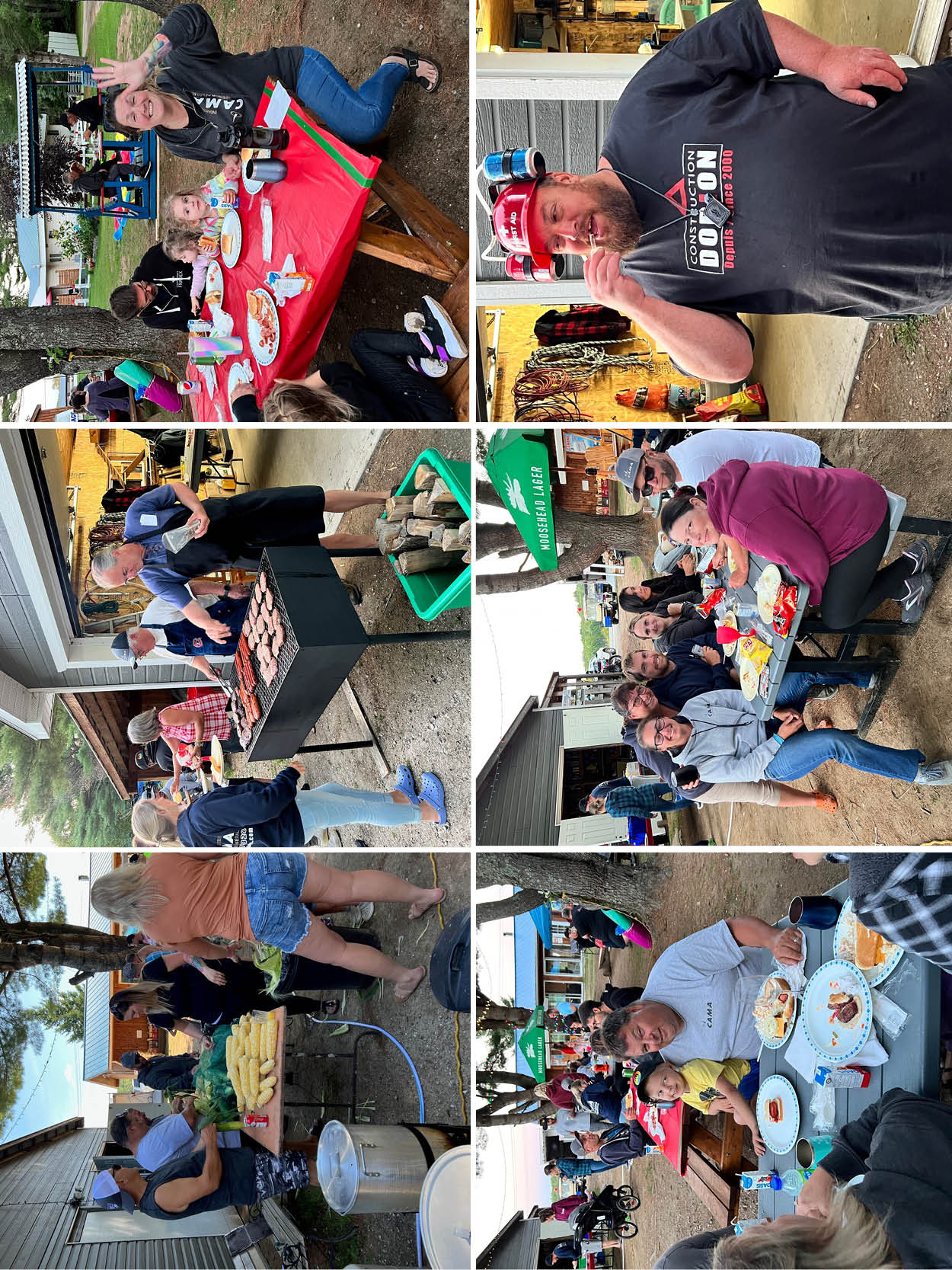 eMPLOYEE ANNUAL GOLF TOURNAMENT
The annual golf tournament in recognition of the ongoing efforts of CAMA Industries employees was held on July 14, 2022, at the Kingsway Golf Club in the Aylmer sector. More than 70 employees and friends enjoyed this beautiful sunny day. Everything was perfect! Our thanks to the Kingsway Golf Club team for making us feel so welcome!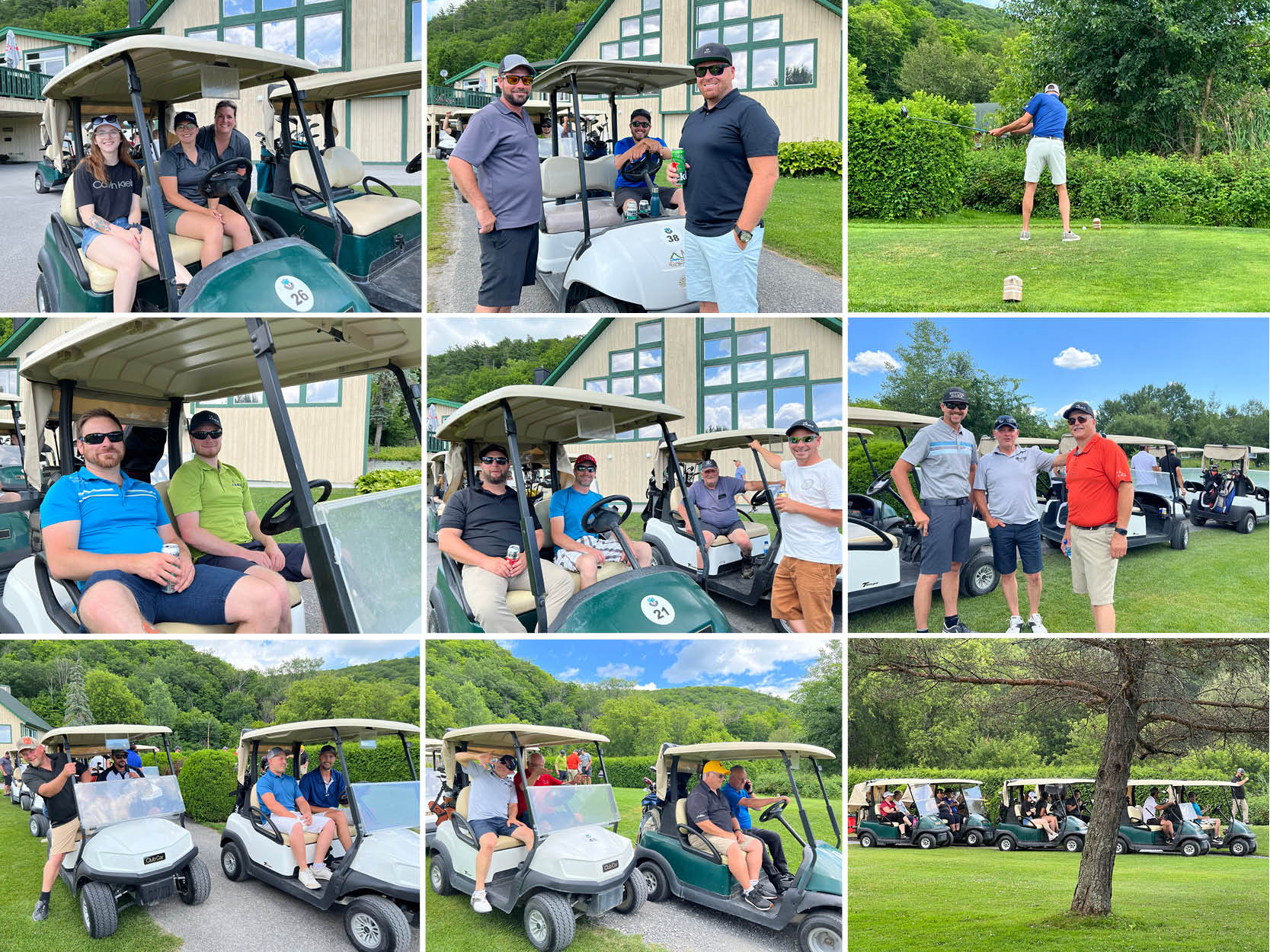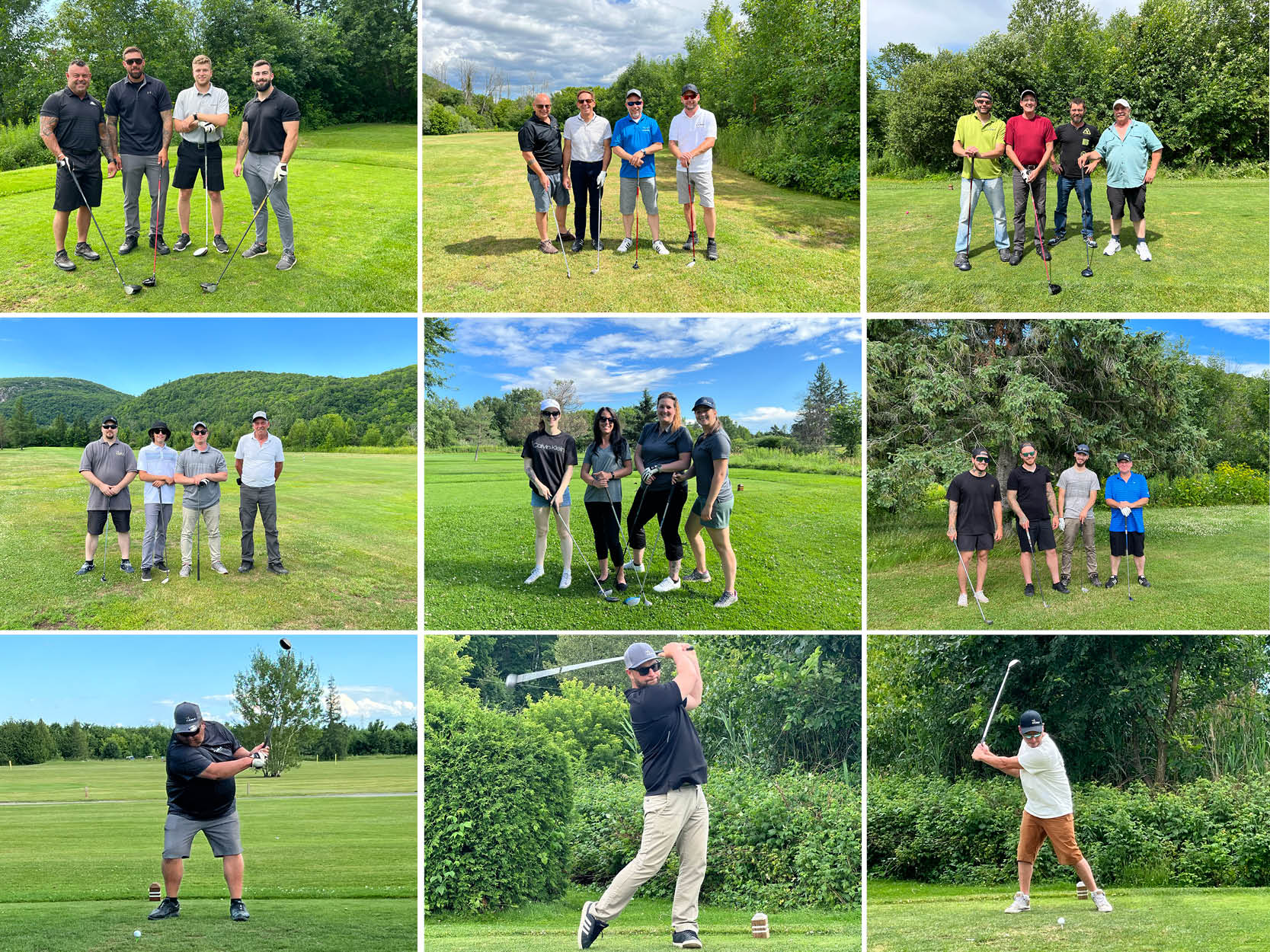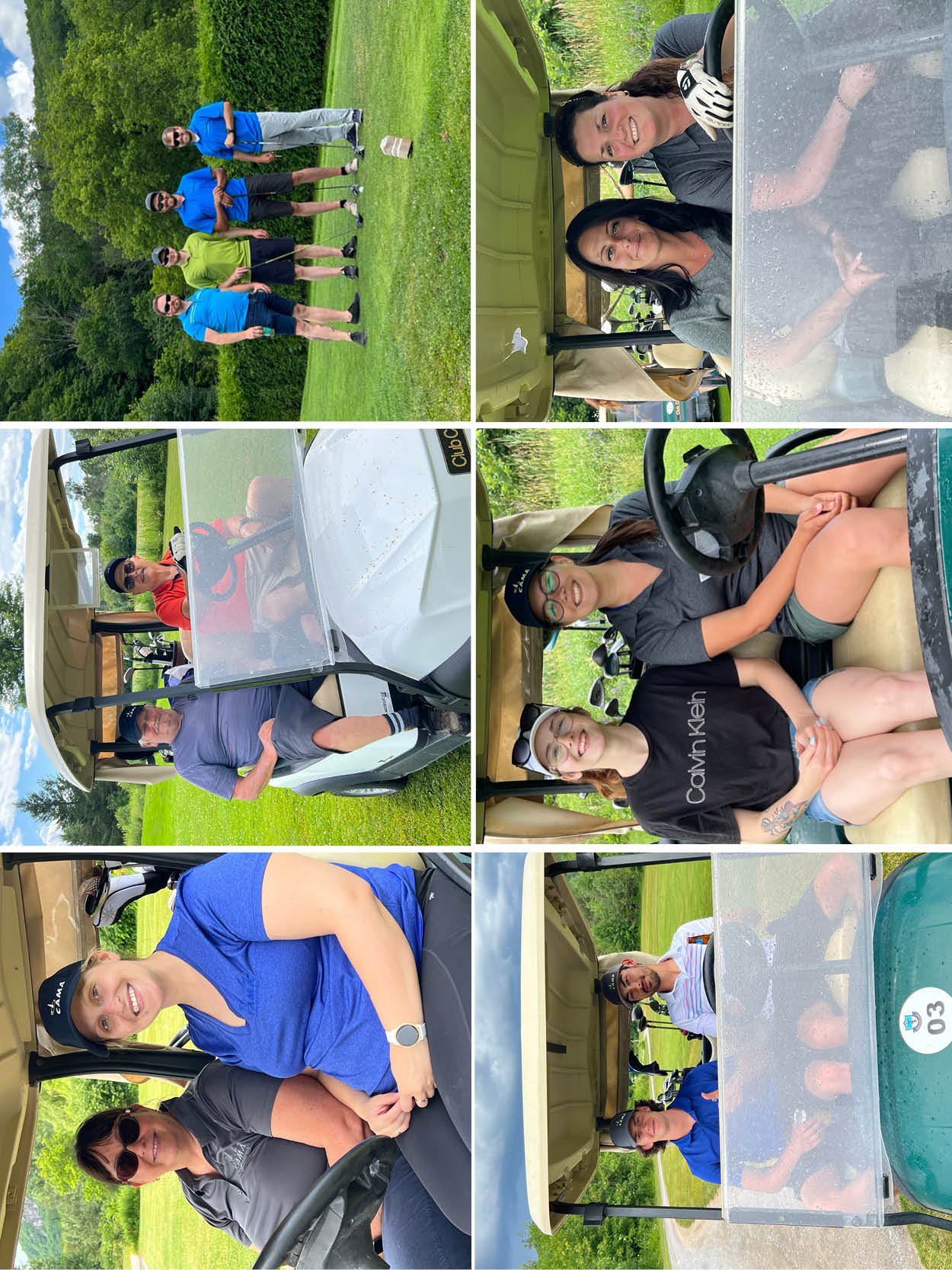 A SOLID Relationship!
September 21, 2021, marks the beginning of a strong relationship between the Aylmer Food Centre and CAMA Industries, general contractor. The Gervais and Beaudoin families will donate $100,000 to the organization in support of its mission. This partnership of $10,000 per year for a period of 10 years will be used to maintain and improve programs, services and ensure food assistance to vulnerable families in the region.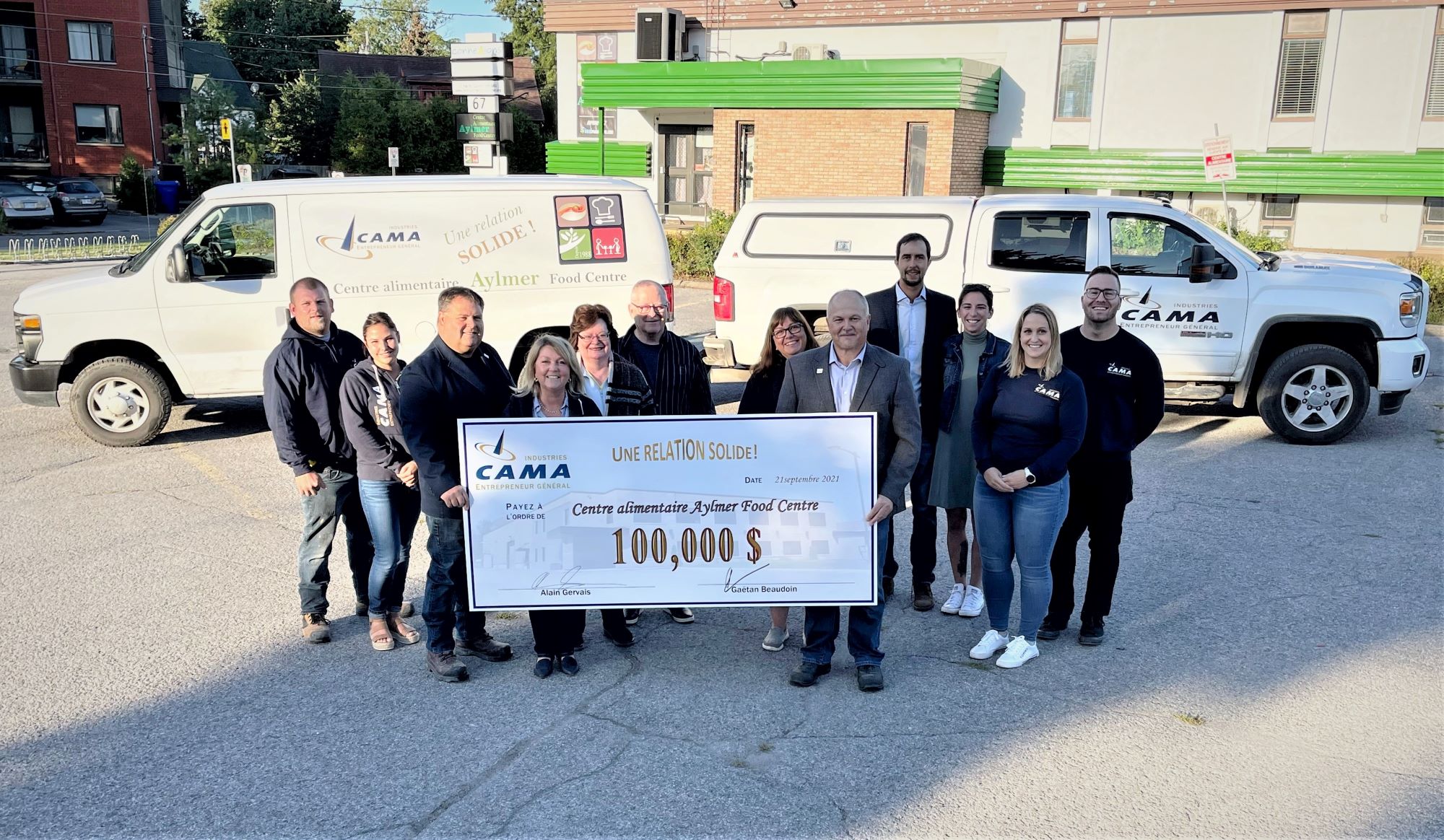 A Generous Team
Alain Gervais and Gaëtan Beaudoin, owners of CAMA Industries, are known for their great generosity. Since the company's inception, the two partners have contributed to numerous sponsorships and charitable donations. They have supported several sports teams, non-profit organizations such as the COOP Santé d'Aylmer, Safari Club International Outaouais, the Maison Mathieu-Froment-Savoie, the Gatineau health Foundation and the Société Saint-Vincent-de-Paul, to name a few. They are also always ready to lend a hand when the community needs help in times of crisis. Many will remember the flood of April 2017 and the tornado of 2018 where without hesitation, these two acolytes deployed machinery and materials to come to the aid of the citizens of the region without forgetting the human resources affected during these periods.
A Well-thought-out Strategy
As part of their reflection on the company's community contribution, the Gervais and Beaudoin families had the objective of supporting a charitable organization that adopts the same values as they do and that makes a concrete difference in the community.
The large CAMA Industries team of employees and families had already been supporting the Aylmer Food Centre for many years, through their monetary contributions and of nonperishable goods. The choice to support this cause was a very significant one.
Shared Values
Founded in 2003 in Aylmer, CAMA Industries is recognized in the Outaouais region for the quality of its products and services in commercial, institutional, and residential construction as well as in turnkey project management. The company distinguishes itself by its diversified expertise in construction and the loyalty of its customers.
The values of the Aylmer Food Centre are in line with those of CAMA Industries, including social commitment, equity, respect, sharing and mutual aid. The Aylmer Food Centre develops various initiatives to meet the food needs of the Aylmer community, while offering front-line social assistance services within its financial and professional capacities. This mission is reflected in the many programs they offer in support and in their desire to alleviate poverty.
The mission and values of the Aylmer Food Centre fit perfectly with the goal that the two families had set for themselves.
TOGETHER WE CAN DO A LOT!
Training
We encourage our employees to participate in learning and development workshops to ensure they are prepared for the continuous change that marks our industry.
Industries CAMA employees benefit from training workshops prepared specifically for them. We use internal and external resources in addition to those offered by construction associations. We also provide our employees with organizational training to enable them to stay abreast of internal procedures and policies.
We consider the health and safety of our employees, our subcontractors and the public to be one of our highest priorities. As such, we have implemented a prevention program incorporating a variety of means for protecting everyone's safety. We train and inform our personnel on the program upon hiring and on an annual basis thereafter. We also ask all our subcontractors to familiarize themselves with and apply our prevention program.
Several other training courses are offered to our employees, such as certification in working safely around asbestos and mould from the Association paritaire pour la santé et la sécurité du travail du secteur de la construction; workplace first aid from the CNESST; working at heights, working in confined spaces, etc.
Employee training benefits everyone, allowing employees to acquire new knowledge in order to play an active role in the organization, and enabling Industries CAMA to ensure a pool of qualified employees.